These past couple of years I've been working on making ideas become a reality. I hadn't really been able to figure out what and how until recently. About that same time I read Seth Godin's book, Linchpin, which coined this idea, made things simple for my over-analyzing brain and gave practical ideas of how to "ship". Allow your ideas that have been thought through to be shipped. It means, press the publish button on your blog. It means print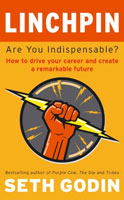 the book that you've written. Make the sales. Record the cd and put it on ITunes. Nothing is going to be perfect and usually if you wait until it is, you will be too late. The important thing is to ship, to start…and finish what you start. My tendency is to rummage around in the dream/idea stage/analyze/preparatory stage and then talk myself out of doing. The doing takes patience, perseverance, and often resources of time and money that I am timid to give away because of the possibility of other "better" opportunities that I might miss out on later. But, we could wait our whole life. These past few months have been different for me in that I've been able to narrow things down and have figured out what has lasted for me in regard to what I really want. I like a lot of things…and it's often hard to focus for me because there is SO much. For some unexplainable reasons and a few pressures, I've felt the need to put up or shut up and that's exactly what I'm working to do.
As this year comes to a close and we move into a new year, it's a good time to address what did ship this year and what will ship next year. For me it's not what, it's how, and being content enough with "everything else" or cutting it out. When I am steady, staying the course I don't feel a need to conjur up some emotional frenzy, to "rally the troops" so to say just to keep the motivation. My last few months have been purging what is not helping me fulfill objectives. I found that a lot of seemingly harmless things were in the way, things that you would think are pointless in regard to making things happen. But these things – like saying no to small things in order to say yes to others and cutting back on relationships that weren't for my best interest – often become excuses that distract us, usually good things, just not the best things. I have found these have been the hardest changes. The big changes aren't as difficult for me because they are obvious. I attribute this newfound understanding to my consistent study of God's word, not religion, not church, not burying myself in serving, but relationship and working to know God. I've also benefitted from training for a half marathon, learning to take one step at a time and it's been a time of meditation for me. This next year is going to be more of the same as I will be focused on shipping what I've already started. No new resolutions, just continuing the work.
In conclusion, I'd like to share the lyrics of a new favorite song of mine by Andrew Ripp, an artist I stumbled upon a couple of months at a Dave Barnes concert. Enjoy and Happy New Year!
LYRICS TO RIDER BY ANDREW RIPP
I've played in the dust and our love turned to rust in our hands
I've counted the years with this fear as my only friend
I built me a fence so that I could make sense of it all
I'm caught in between hell and a dream and a song
Oh, Rider, go on and ride!
Been loading my gun since the first cry of dawn filled the air
I'm speakin' these words, I never heard in a prayer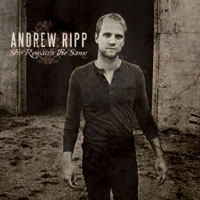 I don't need to lie, I did all my time seeking gold
This line that I've drawn is long and it's taking its toll
Rider, oh, Rider, go on and ride!
You will have wings, when you fall on your knees
It's a meaningless waste when you give just to take 'til it's gone
Been looking for freedom, freedom's been here all along
Rider, oh, Rider, go on and ride!