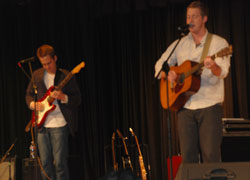 When you've tested out your music at open mic night at your local coffeeshop and when people start approaching you about your music then you know you are on to something and are striking a chord with people. You could very well grow an audience. For the next few weeks I will get into specific details on approaches for sharing your music. But first, I want to speak generally to everyone with a dream of sharing art of any kind. Some of the topics could be applied to sharing art or brands too. Whatever your market may be, I think you would benefit from a few words on success. This first part was taken from the message that Dr. Tate, the founder of independent publishing label Tate Publishing, gave during their Artist of the Year banquet that my band Cliftones had the privelege to attend a few years ago. Dr. Tate built a book publishing company from the ground up when the industry was still very inclusive for writer's wanting to be published.

Dr. Tate said that success is:
10% ability
20% credibility
70% networking
Dr. Tate then referenced the old saying and added a different twist to it. He said it's not who you know or what you know…but who you know that they know. He also suggested that to be successful you need talent, timing, and tenacity.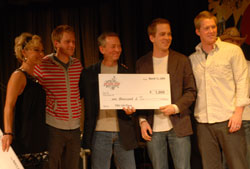 And in my experience, the ability can be learned, the credibility comes with providing the value and hangin' in there long enough, and the networking is how you build your audience.
The only other word that I think should be applied generally to success is a statement from Matt Chambers that I heard speak at #Quitter Conference last weekend, 'Refuse to love your dream more than the people it impacts'.
If you can keep all of these things at the forefront of all you do I believe you have the mindset to know how to fail well. And it's more about learning how to fail well that will bring you to succeed. Do you have any thoughts on success you would add?
About this Series:
Every Tuesday at 8 am for the forseeable future I'm posting on tips from my experience in the "new" music industry. See the first post in the series on Sharing Your Music.