When you hire recording engineer you typically have two kinds of payment methods. One payment method is to charge per hour and block out the day at a time of eight hours work. The other method is to charge a flat rate per song. Your preference of payment as an artist depends on how much time recording, mixing and mastering is going to take and how many songs you're recording. Most good recording engineers don't prefer to do all the recording, mixing, and mastering on the same record. In my experience they do recording and mixing or mastering. This helps fresh eyes look at the project and give a little bit more precision to the finished work.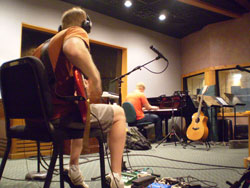 In the case of Cliftones our preference was to pay an hourly basis and block out eight hours with several back to back days of recording. We only recorded one single on a per song payment basis and didn't do it again.
Recording with an hourly rate and multiple day project means you need to have a plan and be prepared. If you do your prep work you'll be able to move faster with less retakes.
I've recorded with many other artists that spent a lot of time redoing songs that they weren't happy with after they spent 4 to 5 hours recording the base of the song. This is a costly mistake and one mainly based on the fact they weren't prepared.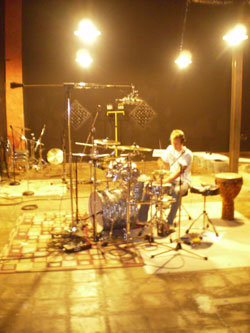 If you're spending your time in the studio figuring out the basic tempo and what the core instruments are going to do then you're wasting a lot of time and money. You want studio creativity to be focused on song embellishments and unique twists building on the foundation of your song. In simple terms, know your part before you come in the studio to lay down the track. If you ask the recording engineer he'll usually offer his experienced help to clean up the rough edges and give you additional advice. This may seem like a given but I've seen many bands pay a lot more money than they should have just because they weren't prepared.